SUNRISE MODELS & TRANSFERS CATALOGUE
In addition to a constantly changing range of 1/76th scale resin bus kits, Sunrise Models and Transfers offers a range of screen printed, waterslide transfers suitable for finishing diecast, kit or scratchbuilt models of buses and trams in that scale, with just a few items for larger scale models.
Most of the transfers are suitable for models of 1920s-1990s vehicles, but some are applicable for models right up to those of the present day.
Guidance may be available about liveries/lettering used by some of the bus companies of earlier years – please ask when ordering, if required. As the transfers are designed for a particularly specialised market, most are produced in very limited numbers and may not be repeated when they sell out.
The link below will open the latest 73 page Sunrise Models & Transfers catalogue which contains a full list of all 7000 plus transfers currently available. The PDF document is viewable in any web broswer and can be searched using the browsers in-built CRTL+F function.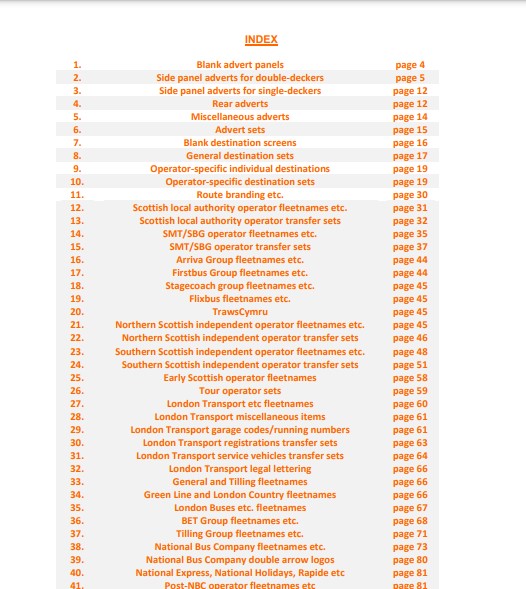 Catalogue 13 - January 2019



A list of the model bus & coach kits produced by Sunrise can be viewed HERE