EFE have supplied some hi-res photographs of a second exclusive Irish model for Bachmann appointed retailers. This follows the pending release of similar exclusive PD2 model in the green C.I.E. livery (16136) which was announced earlier this year.

The latest model depicts C.I.E. Leyland Titan PD2 R428 (registration ZJ 1388) in the dark blue & cream livery.
The model is shown heading for Aston's Quay on route A 78 with via points of Thomas Street, Kilmainham, Sarsfield Road & Ballyfermot Road. Period side adverts for Amicardo Irish Sherry & Fruitfield are carried along with M & H adverts on the front.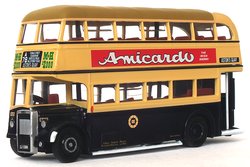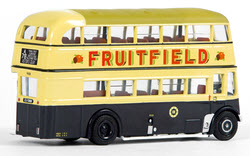 Hi-res Photo 1
Hi-res Photo 2

The model is expected to be available from Bachmman appointed retailers is due course.