PRESS RELEASE FROM THE LONDON BUS MUSEUM

The London Bus Museum is situated on the Brooklands Museum in Weybridge, Surrey. The Museum presents the largest collection of working historic London buses in the world, from horse drawn omnibuses to vehicles still in service. We are an Accredited Museum and are open for viewing seven days a week, providing the opportunity to see our vehicles and artefacts in a light, airy and modern environment.

Our aim is to present the unique engineering heritage of the vehicle collection in its historic, social, technological and educational background. The majority of our fleet run regularly throughout the year, indeed some are hired for film and television work, but are particularly on show at our three major public events, the next of which is our Summer Event entitled "London Buses Summer" to be held on Sunday 25th June.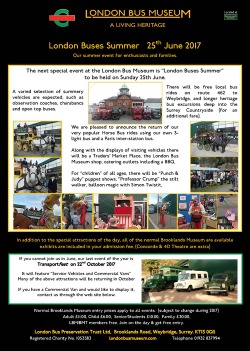 Click image to view event flyer



Amongst the attractions on the day will be a display of visiting vehicles, two heritage bus excursions of about ninety minutes and a free circular bus service linking Weybridge Rail Station with Brooklands. We also welcome back our very popular Horse Bus rides.

The Traders' Market Place will offer a chance to peruse and purchase bus memorabilia of all shapes and sizes, perhaps from bus stop signs to postcards or models to ticket machines.

For children of all ages there will be "Punch & Judy" puppet shows, a stilt walker and a balloon modeller.

For those feeling hungry there will be an BBQ and Ice Cream Parlour to satisfy their needs.

Travel to the London Bus Museum is easy. There is ample free car parking which is signposted on approach roads and of course the free 462 bus service for visitors arriving by SouthWest Trains.

Admission charges are as follows, Adults £11.00, Children £6.00, Families £30.00 and Senior Citizens and Students £10.00. London Bus Museum members and Brooklands members enter for free. The admission fee also includes entry to most of Brooklands Museum's attractions whilst there is a small charge to enjoy the Concorde experience and 4D theatre.

For further details about the Museum please visit www.londonbusmuseum.com.

End of Press Release

Just a reminder that the two Jotus Resin Specialist models produced exclusively for the Museum's Shop are still available & can be ordered on-line now or purchased, stock permitting, at this event.

TD Class Single Deck Bus- Limited Edition of 250 models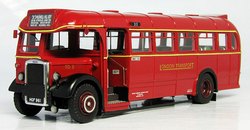 London Transport TD 3 - HGF 961 / Route 212 Muswell Hill Bdy / Depot MH (Muswell Hill)

T Class Single Deck Bus- Limited Edition of 250 models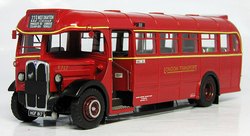 London Transport T 727 - HGF 817 / Route 223 West Drayton / Depot UX (Uxbridge)