TTC Diecast have commissioned Bachmann to produce an exclusive model for them.
The model will feature a dual door Leyland National MKI in Stagecoach East London Coaches livery.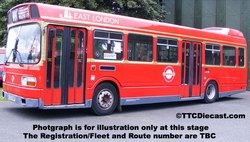 At this stage the registration, fleet number and route details have not yet been finalised and will be confirmed nearer the models release which is expected to be towards the end of the first quarter of 2018.

Pre-orders are now open for the model at £32.99 (pre-orders will be delivered post free)
For further details please visit the TTCDiecast.com site.

TTC Diecast have also advised me, that they will be the UK agent for the Bus by Bono Stagecoach Northern Counties Paladin Dennis Dart (100104), this will be priced £56.99 delivered.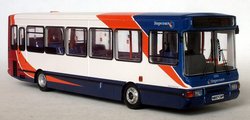 Further details can be found on the TTCDiecast.com site.

My preview of this model can be found HERE.