Peco have added three further variations of the Leyland National & Leyland Olympian kits to their Modelscene range. (see the news item posted on the 21st November for the other bus kits in the range)

The latest kits have an RRP of £8.95 for the Leyland Nationals & £10.75 for Leyland Olympian double decker.

Each kit contains pre-coloured parts and transfers, but require glue and detail painting to complete.

These kits seem to be based on those formerly produced by Tower Models, that range also included London RT & RTL models plus several UK tram kits, its not yet known if Peco plan to re-release these as well.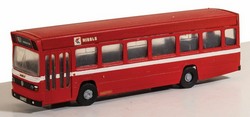 5142 Red Vari-kit - Leyland National Mark I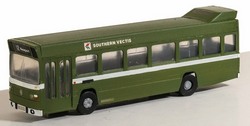 5143 Green Vari-kit - Leyland National Mark I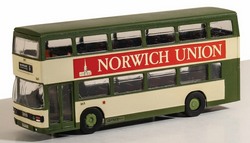 5503 Blackpool Corporation - Single Door Leyland Olympian

These kits have been released to model retailers who stock the Peco range.