MBF INTRODUCTION
Established in 1968, the Model Bus Federation was the first club formed to represent the interests of bus modellers in the UK.
The MBF caters for all model buses, no matter what scale, or whether they are kits, scratch built or ready-built models. Indeed its members' models come in just about every shape, size and colour imaginable - and some are even remote controlled! But they all have one thing in common - they are models which appeal to the modellers themselves.
For over 50 years, it has become the world's leading society for bus modelling.
Members receive a monthly 32 page glossy colour magazine 'The Model Bus Journal' this contains a wide variety of articles covering models & modellers themed collections, reviews of both kits & ready assembled models along with news of newly announced models & recent releases.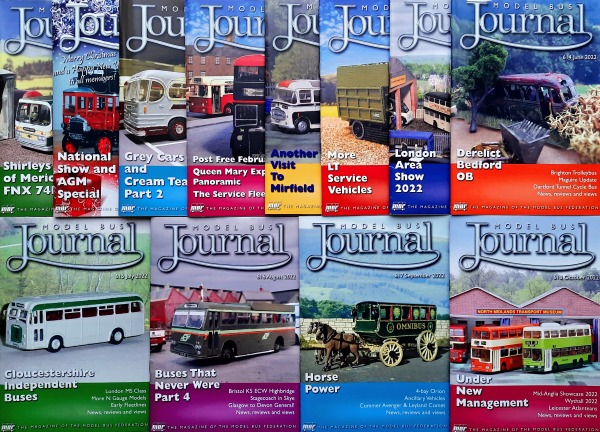 Reports from the latest area meet ups & shows are also included in each issue. Articles by members explaining modelling techniques/tips have covered everything from scratch building to model conversions and painting . Each issue of the Journal usually includes a vehicle plan and these have covered a diverse range of both current & heritage vehicles.
Members can also sign up for the optional Fleet Supplement which is a quarterly illustrated magazine listing vehicle additions & movements between the members who have their own model fleets, this is a model version of the 'Fleet News' section found in the long running 'Buses' magazine.
The society organizes regular local area meets across the UK where members can meet up to exchange modelling tip & display their latest model projects. Sadly at the time of writing these meets have been temporarily suspended due to the current pandemic, but some areas have switched to virtual meets ups using the online Zoom platform as an alternative.
Additionally the MBF Facebook page has organised themed events where members can share photographs of models that match the chosen catagory.

In addition to the meet ups the society also organizes larger area shows & a annual national show, however like the local face to face meet ups these have unfortunately also been suspended until further notice.
Other benefits of membership include access to the online members forum and the MBF shop's kits & body parts products.
You can join or find further membership details on the society's website at: www.model-bus-federation.org.uk.
MBF SHOP
The MBF Shop has been supplying members with various model bus building accessories for sometime, but more recently it has started to offer a range of resin 1/76 scale kits. The kits are exclusive to members and the range has aimed to produce kits not previously modelled by other kit producers or diecast manufacturers.
In the Spring of 2020 the MBF completed the purchase of the ABS (including Streetscene) range of Model bus and coach kits. This incorporates all the ranges of kits, parts, accessories, including masters and moulds.
Work is now in hand to expand the online shop & bring this extensive ABS range of products exclusively to MBF members.
For the very latest news or to purchase items if a member, please see the MBF Shop section in the latest issue of the Journal or visit the Facebook page.
---
LATEST PRESS ANNOUNCEMENT
Model Bus Federation Press Release - 5th October 2020
The Model Bus Federation is delighted to announce their latest resin kit in the MBF2K series.
MBF2K-10 is a resin model kit of the Temsa Avenue service bus, with bonded glazing. The MBF is delighted to have acquired the manufacturing rights and master for this prototype, which was previously produced by Saltire Model Kits. Whilst it might have had a slightly chequered existence with Arriva in the UK, it is a modern service bus that will also appeal to fictional fleet operators. Printed glazing, white metal wheels, plus etched brass mirrors and wipers complete this highly detailed and authentic model kit. As the windscreen is flat, it is an ideal kit for the 'novice' who would like to try their hand at resin kit building.
Casting will be in Q4 2020, so the kit should be available in early 2021.
Pictures show various angles, including detailed interior and glazing.
Like other MBF2K kits, the Temsa Avenue will be available exclusively to MBF members only. To join the MBF, visit www.model-bus-federation-org.uk or see our Facebook Page.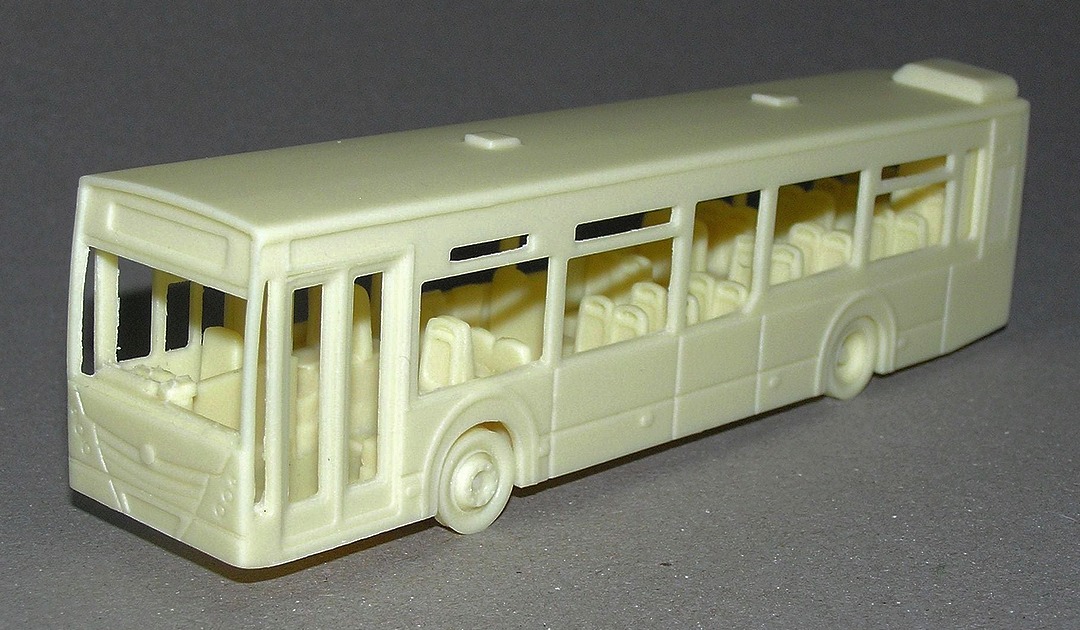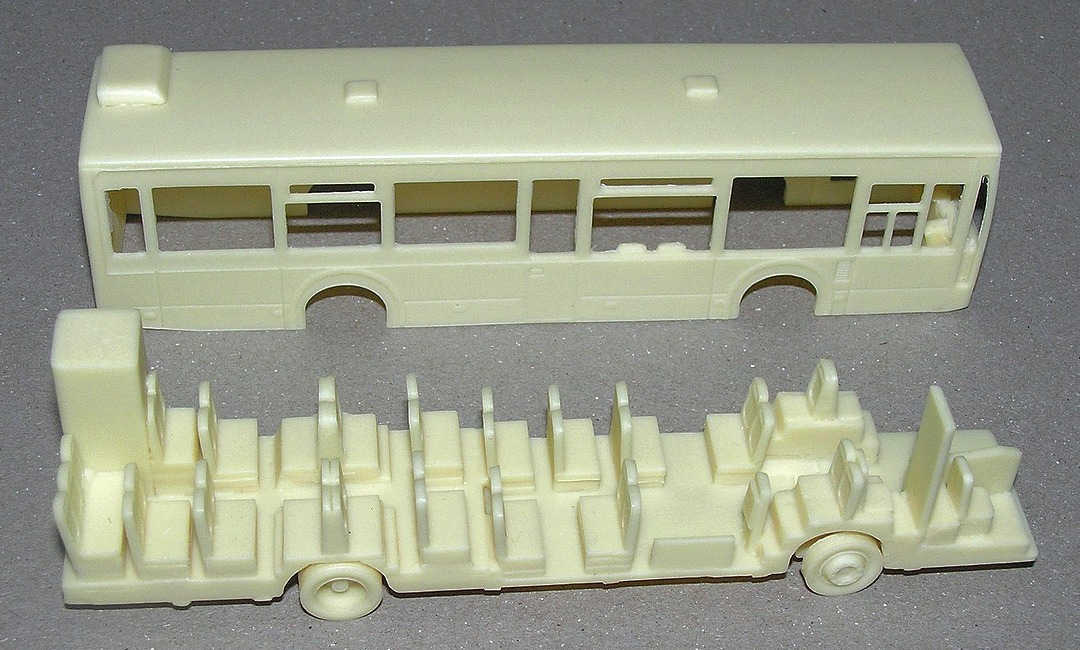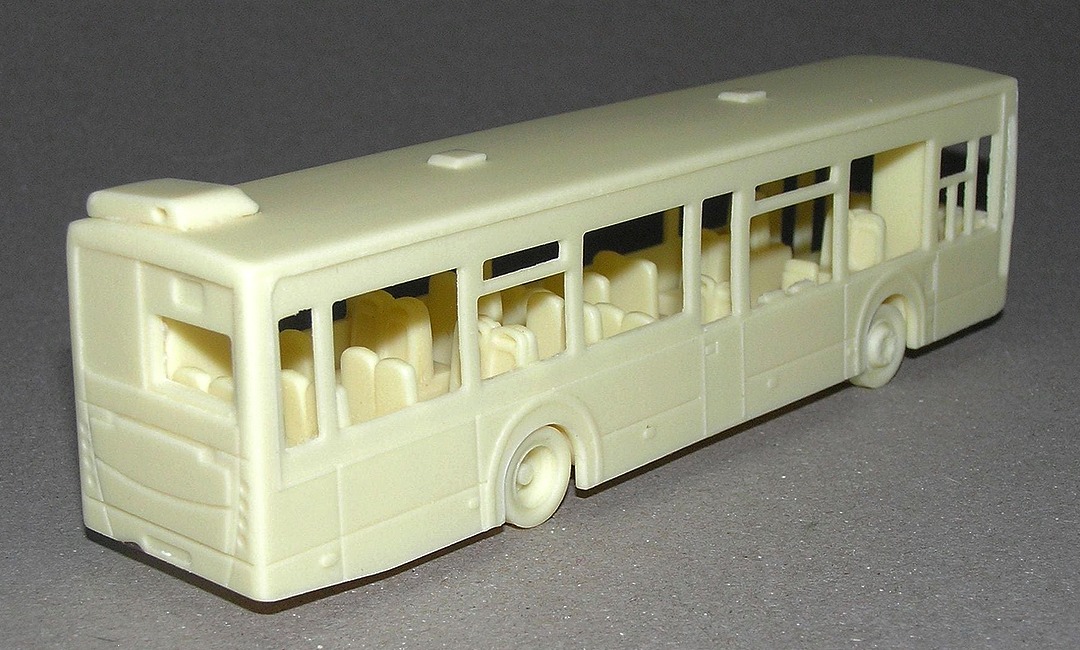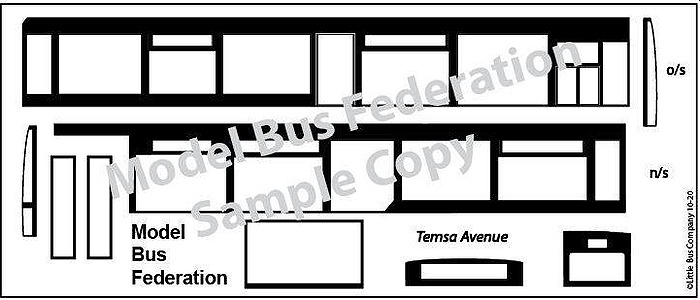 ---
MBF press annocements archive
CURRENT KIT AVAILABILITY