TTC Diecast have contacted with information on two special EFE models they produced for sale at last Sundays Alton Bus Rally.
Both models were small runs and one of the models has already sold out.



36703TTC Stagecoach Aldershot & District (Alton Bus Rally souvenir model) - Dennis Dart SLF Plaxton Pointer II Bus - Limited to 25 pieces (SOLD OUT)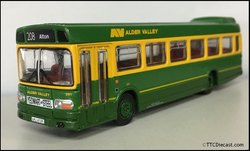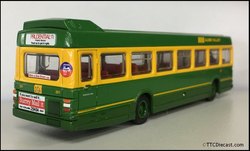 17215TTC Aldershot & District (Updated to depict the now preserved vehicle) - Long Leyland National mark I single door - Limited to 50 pieces (A few models are still available from the TTC Diecast site for £25.00 plus p&p)

TTC Diecast will be producing another souvenir model for release at Buses Festival, it will be strictly limited and certified, and will be available on first come first served. TTC will be using a new technique of laser printing direct to the model for the adverts on the bus (the same technique was used for the Alton 36703 model mentioned above), and the finish on the print is extremely clear.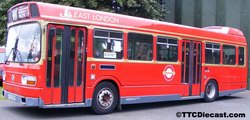 It all goes to plan, a pre-production sample of TTC's upcoming EFE commissioned East London Coaches Leyland National mark I model, (16610Z more details) should also be on display at the Buses Festival at Gaydon on the Sunday 19th August.
The model will depict LS35 / KJD535P on route D5 bound for Mile End Station.