Chris Cotton has sent me the artwork for the numbered certificates that will be supplied with each of his commissioned Go Ahead London Dockland Buses Scania Omnidekka models currently in production at Britbus.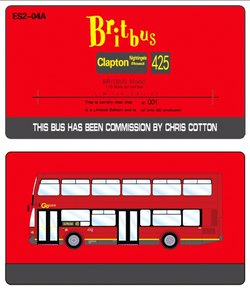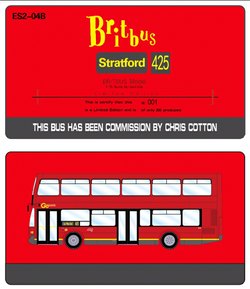 The model ref numbers have been revised from ES2-06A/B to ES2-04A/B by Britbus, these are the next unused numbers available in this model series.

Below are the latest high definition model design cells (PDF format, will open in new browser window)
ES2-04A Clapton destination
ES2-04B Stratford destination

Prices are £60 for 1 model or £115 for both, prices include UK postage, 200 of each version will be produced.
If, anyone is interested in buying one or both models, please visit Chris' https://omnidekkamodels.com/ site.