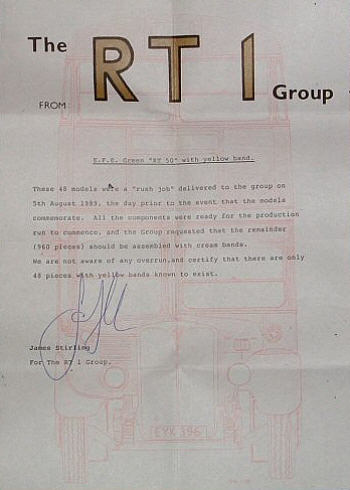 The text of the letter reads -



E.F.E. Green "RT 50" with Yellow Band.



These 48 models were a "rush job" delivered to the group on 5th August 1989, the day prior to the event that the models commemorate. All the components were ready for the production run to commence, and the group requested that the remainder (960 pieces) should be assembled with cream bands.

We are not aware of any overrun and certify that there are only 48 pieces known to exists with yellow bands.

signed James Stirling

James Stirling
For the RT 1 Group.