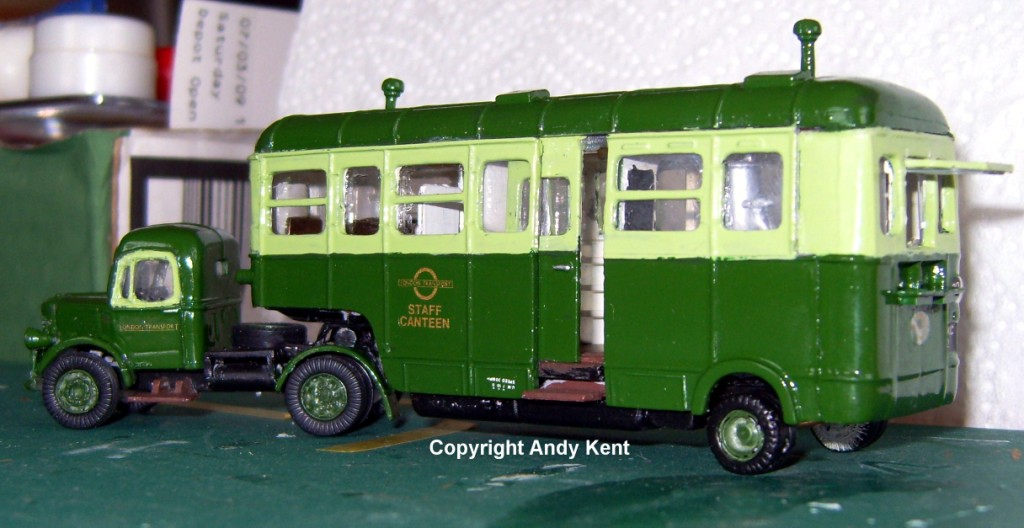 Bedford Mobile Canteen - London Transport
RTC Models KIT NO. SV2

Review by Andy Kent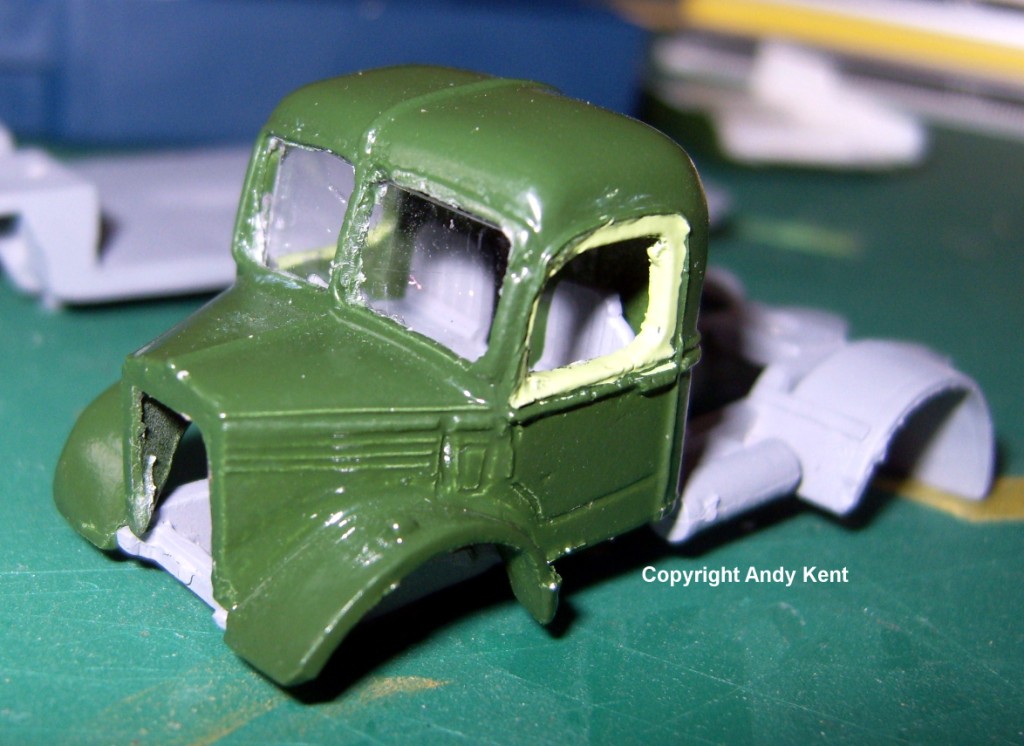 The kit as always with RTC kits is virtually flash free, and as a bonus the cab shell is a one piece casting all bar the radiator.


First things first, everything was treated to a quick wash and dry then a coat of grey primer, this would show any discrepancies with the castings (of which I couldnít find any).

Construction is relatively simple and the instructions do have an exploded drawing of the cab unit and the trailer to refer to. If youíre like me you will dive right in, which I did and didnít experience any difficulties.

Some of the trailer side pieces needed slight filing to get a good fit, but this was fractions of a millimetre so nothing drastic!


I sought information on the inside of the trailer colouring from everywhere (Cobham have one in an un-restored state, also from our digest, London Transport Museum resources and LTSV website all to no avail, so I hope I havenít offended anyone with my rendition.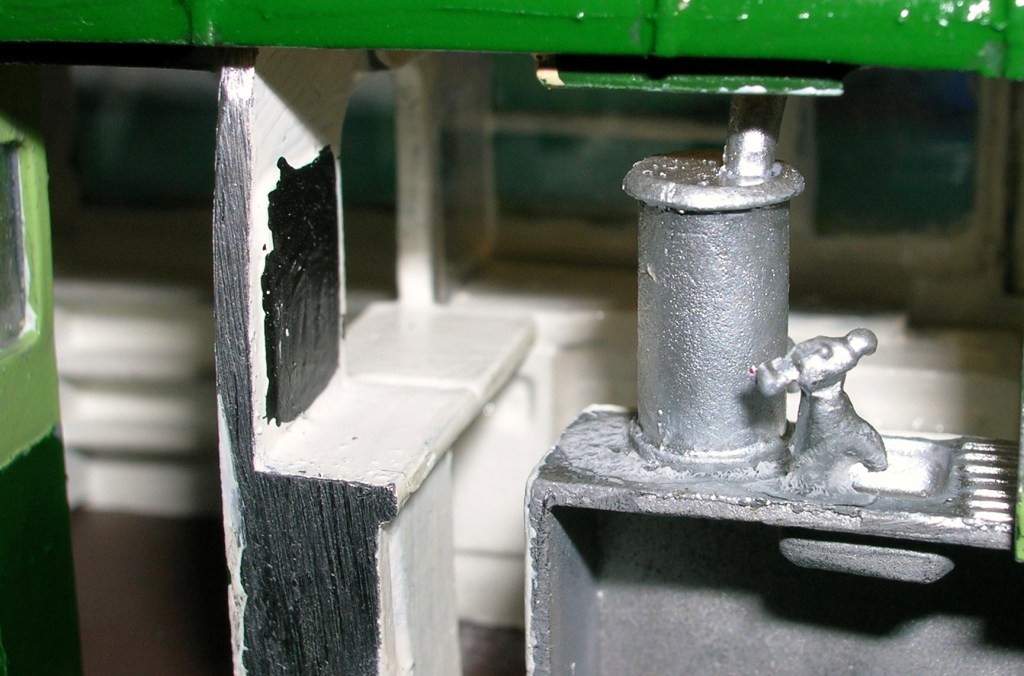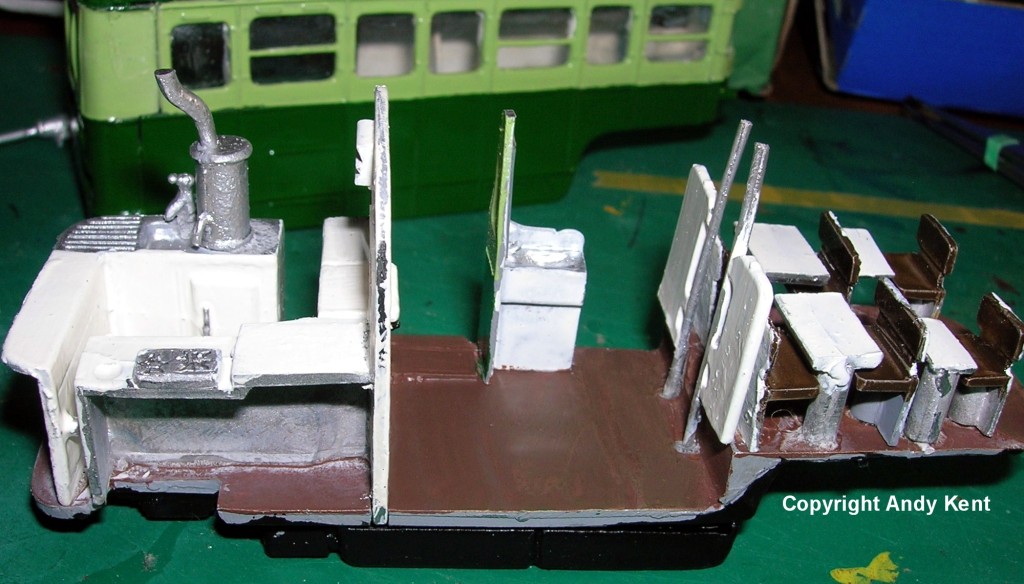 I painted the seats a dark gloss brown to replicate brown vinyl as I thought this may have been used, the table tops gloss white to replicate Formica with silver edges (which canít be seen as its too minute)! To replicate alloy/silver edges. The walls were painted flat white with the ceiling a kind of dark cream colour. In the kitchen area I painted all the cupboards and worktops gloss white and the sink/tap/boiler/cooker top and cooker hood silver to represent stainless steel. The floor ended up a flat brown colour. Also behind the (working) sliding door there is a little hand sink (silver) and cabinet (gloss white). This part has a little window in it so donít forget to glaze this also (along with the window next to the serving hatch).

Now I know some of you must be saying this is not accurate but itís very difficult to guess from black and white images and old film clips!!!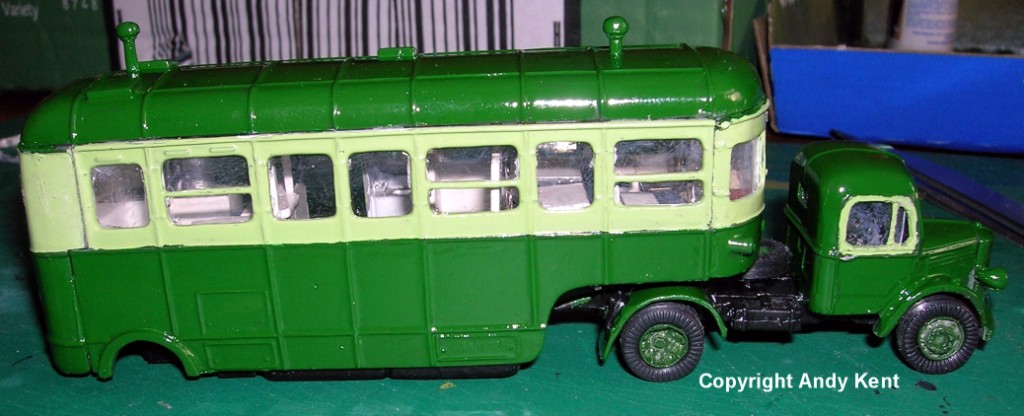 The model went together without too much fuss. A piece of acetate was supplied for all the glazing, and I would recommend a product called Ďglue and glazeí which was recommended to me instead of superglue which tends to frost the acetate. Of all the glazing, the cab side windows were the most fiddly along with the curved windows at the front of the trailer, but with a little patience it all comes together!

The tyres for the Bedford tractor unit are all rubber, and the trailer has cast wheels, which just makes it a little more difficult to paint.


To replicate the chrome on the Bedford grill I just waited for the paint to dry then very carefully and nervously scraped it with a very sharp knife to let the bare metal come through. Then using a silver paint pen (Berol meltdown metallic marker) I coloured the lights and door handles.


Externally I painted the tractor and trailer in the London Transport two-tone green colour scheme in enamels for a more durable finish.


I decided to finish my trailer with the rear serving window open and the rear shelf down as you will see in the final photo (you need somewhere to put your cup of tea and bacon roll)!

Lastly the transfers: they are the waterslide variety and are extremely flimsy to say the least! But the thinner the transfer the less chance of it looking like a transfer and more like hand painting!!

Overall I would recommend this kit, donít be put off by its unusualness (not a bus) as itís a very simple kit to make, and will make a talking point of your bus display or diorama. I understand some of these ended up with Liverpool Corporation after London Transport decided they didnít want them so thereís plenty of scope; it's not just another LT vehicle.

I have just a bit of touching in before Iím happy with the model but here is the finished article (pretty much)!
Andy Kent