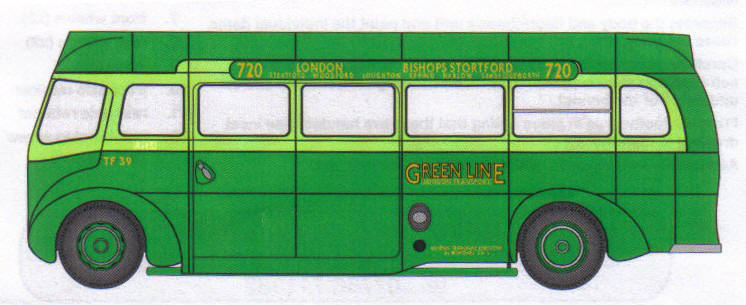 LONDON TRANSPORT GREENLINE TF circa 1939 - KIT NO. 9
Review by Alan Purssey
The second new model from the Model Bus Company is the revolutionary under floor engine 2TF3.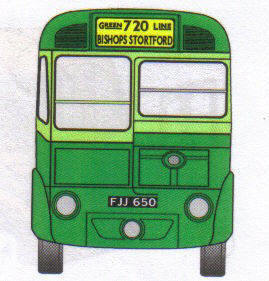 The first production batch of twelve had 33 seat bodies by Park royal, were designed as private hire coaches with glass cant panels and finished in an attractive two-tone green livery designated 2TF2, with fleet numbers TF2c-13c. These vehicles are also to be a subject from RTC Models in white metal.

The model is based on the second batch 2TF3 built with a Chiswick 34 seat body which had a straight window line similar to the 10T10 body design and were numbered TF14-88c.

The TF entered service briefly on Green Line duties at Romford in early 1939 serving the busy east London routes X1. Y1. Y2. During the hostilities, along with other Green Line coaches, they were withdrawn and converted for ambulance duties.

After the war the Green Line routes were gradually reinstated and the TFs entered service on routes, 712, 713, 714, 723 and 727 whilst based at Dorking (DS), St. Albans (SA), Luton (LS) and Grays (GY). Later all bar three were downgraded to country area bus work and some were repainted from Green Line livery to an all over green livery with cream lining. They were withdrawn in 1952/3.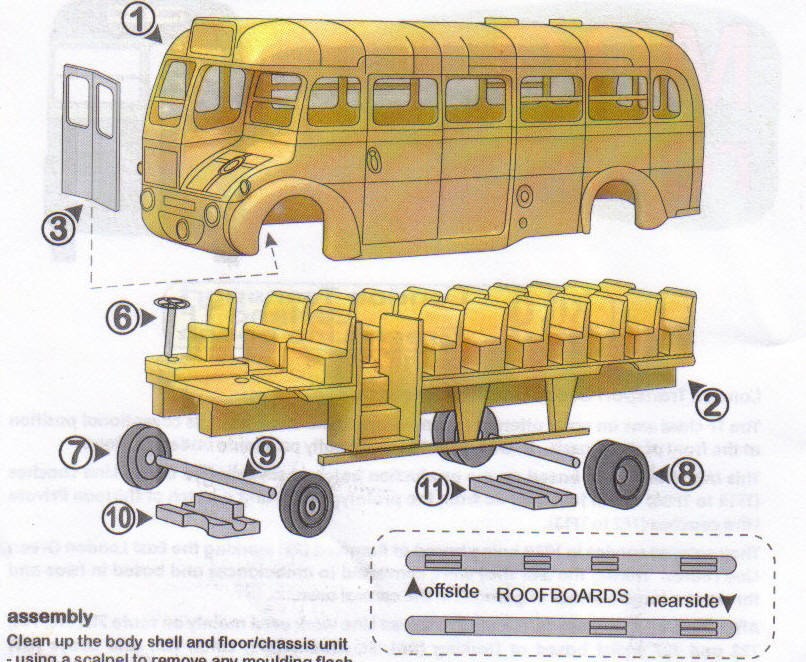 This model is in the same format as the 1T1 kit with a highly detailed resin one-piece body plus the chassis unit with coach seats. Cast metal parts include cab /saloon partition, roof route boards for near and offside (these differ and are clearly marked in the instructions), steering wheel column, and axle retainers. The self-tapping screw in both models is for securing the chassis to the main body.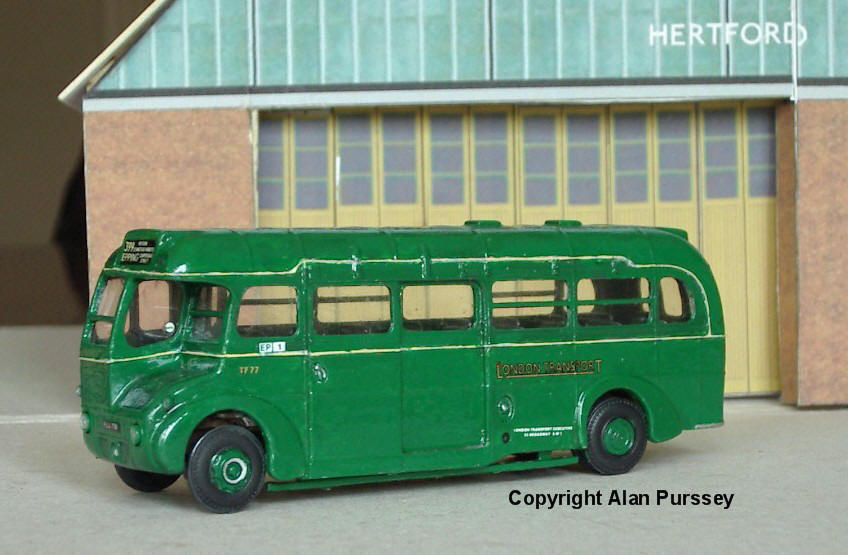 The attention to detail in this model is excellent. One of the unusual features of these coaches was the position of the radiator filler cap in the sloping front wing, cleverly designed within the L.T. bulls-eye motive and Graham has clearly spent some time replicating this feature, together with the counter sunk headlights. The model has the correct profile torpedo style sidelights and beading around the roofline boards. Transfers for the emergency door handle are again included: note on this model that, unlike the 1T1/1 kit, the pointed end is facing up toward the window. If you are building the Green Line version you will need to file the roof brackets to get a closer fit.

The instructions again give a brief history and like the earlier models include a colour illustration of the front and side view as a painting guide.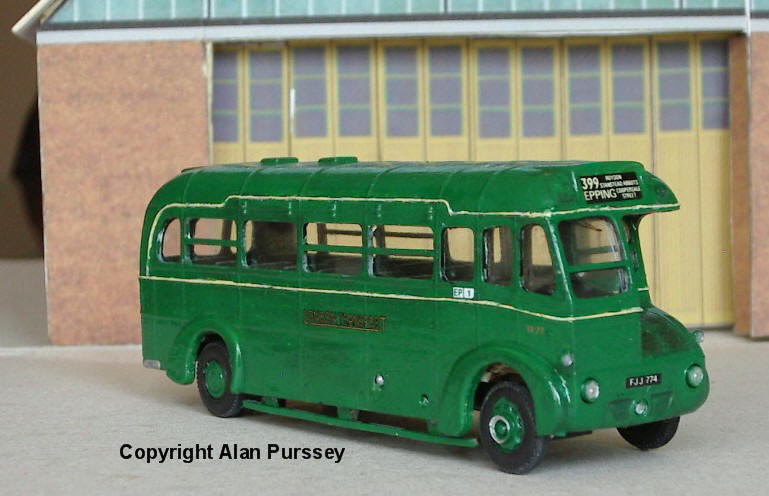 Transfers to finish your model in Green Line livery or county livery a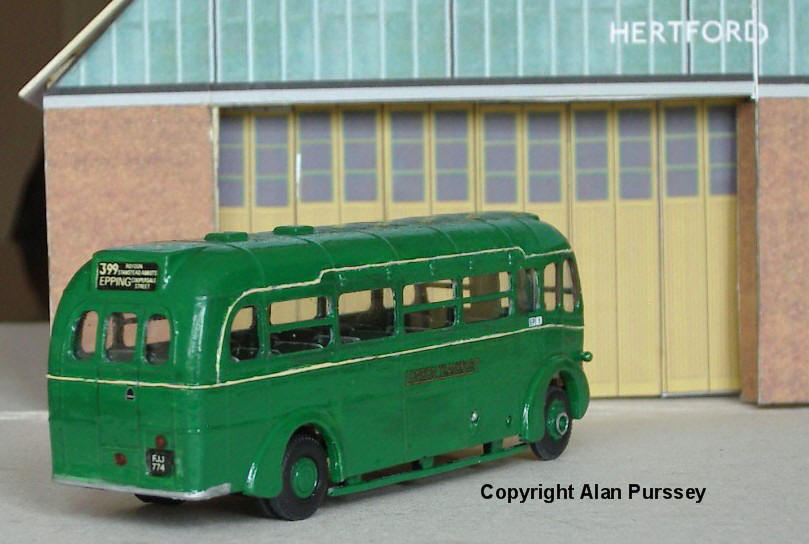 re in preparation and will be available from M.B.C. soon.

Once again this is a highly collectable model and I feel is very good value. If you are not a fan of resin, RTC Models are to release a TF in cast metal in the near future.

Alan Purssey