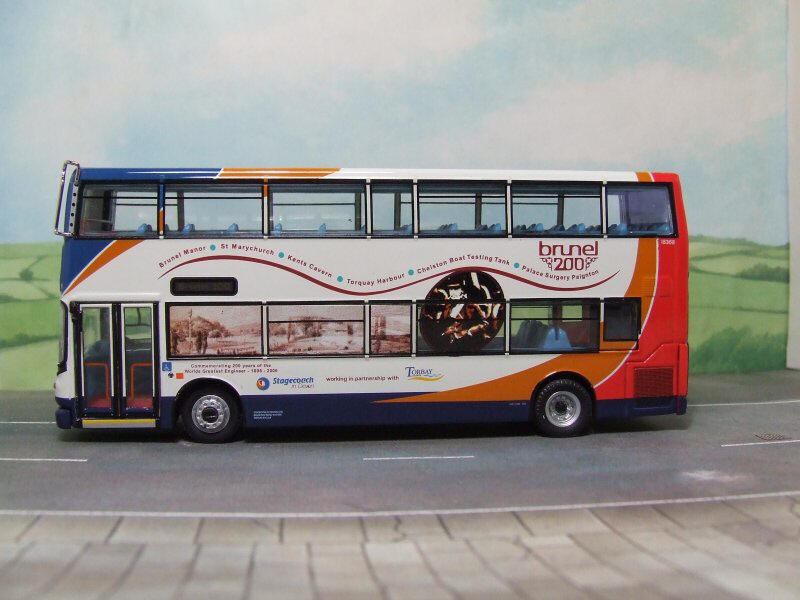 CMNL ukbus 1026 Alexander Dennis ALX400 - Stagecoach Devon
Released January 2007

Review by Donald Grant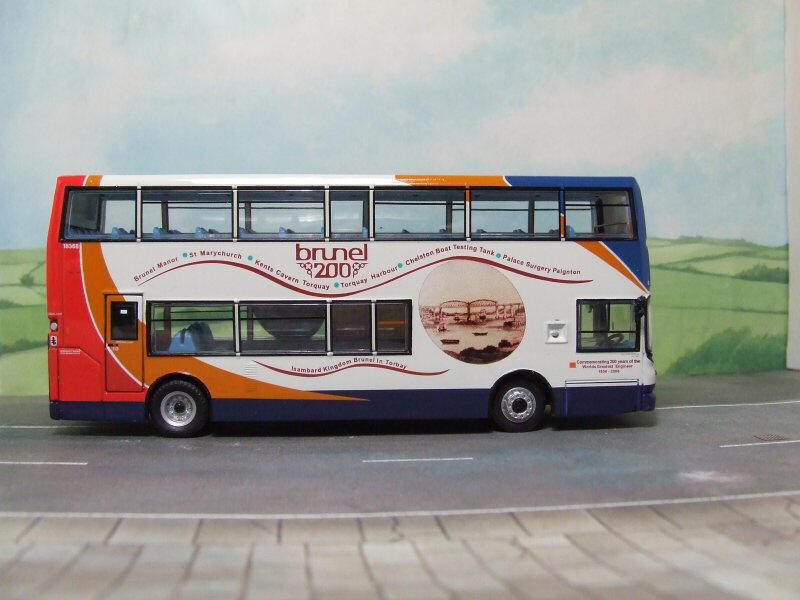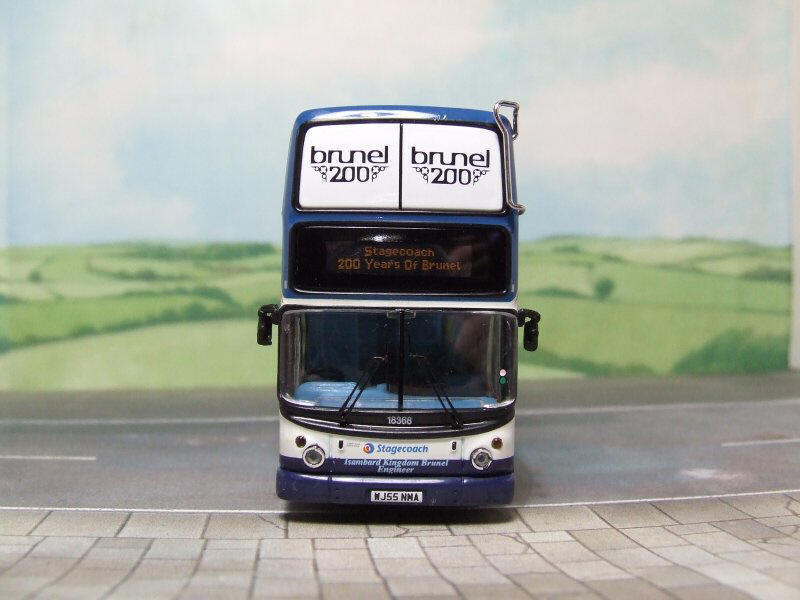 Commissioned by Torbay Council and designed by Graphic Design Student Mark Fryers the Brunel 200 livery was applied to Stagecoach in Devon Dennis Trident with an Alexander's ALX400 body WJ55 NMA as part of the celebrations marking 200 years since the birth of one of the greatest engineers Britain has ever seen, Isambard Kingdom Brunel.

Creative Master Northcord Ltd have faithfully reproduced the livery in a limited edition run of 1800 on their familiar ALX 400 casting giving both model bus and rail collectors the opportunity to add this fine model to their collections.

The casting made it's first appearance in 2001 and like all the models of double deck buses from CMNL is a one piece casting meaning that there are no internal poles required to hold the upper and lower decks together. These are a feature of the majority of buses from other manufacturers and can really detract from what are usually otherwise fine models. It features plastic headlamps and front indicators which add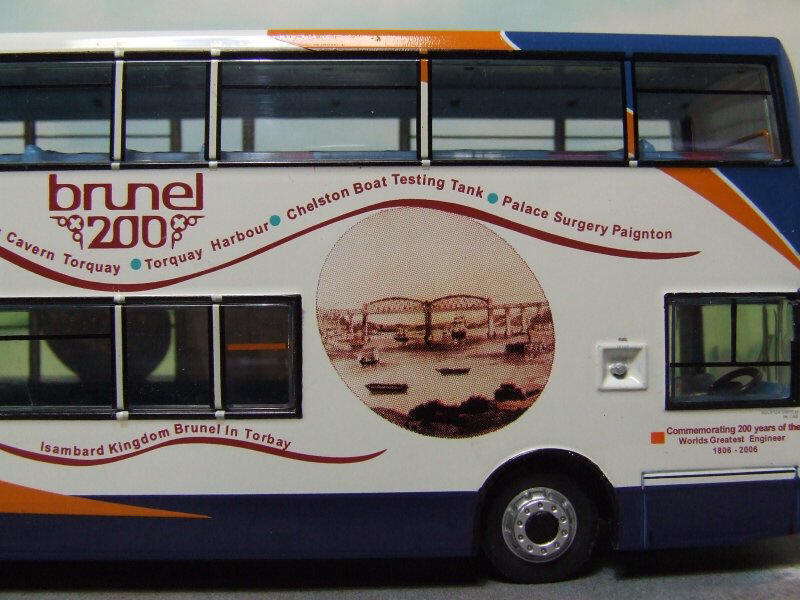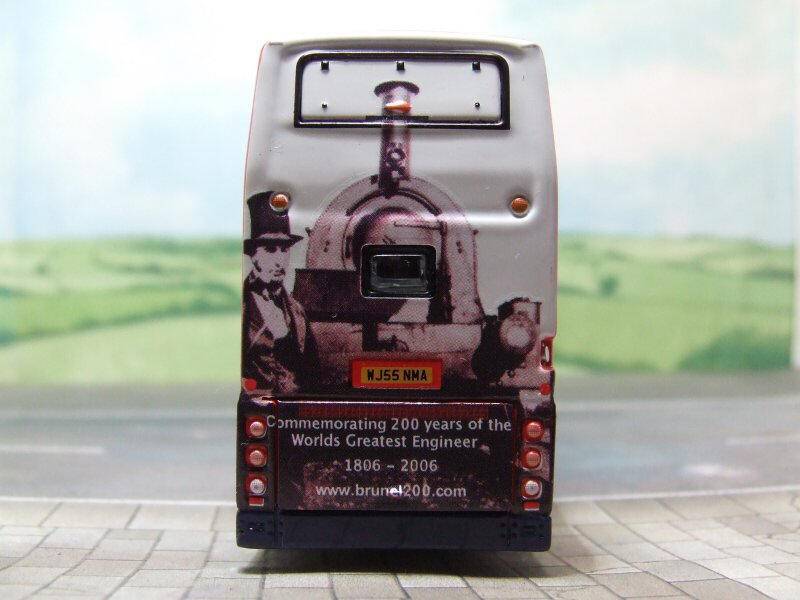 to the realism of the model and the coolant filler cap at the rear offside corner is correctly recessed and detailed rather than simply being painted on. As always for this casting the model features an opening engine cover, windscreen wipers and rear view mirrors and in this case also a tree deflector on the nearside front upper window pillar as is seen on the prototype.

This latest addition to the range is no disappointment showing the clean crisp lines model bus collectors have come to expect from CMNL and excellent sharp application of the Brunel 200 livery on the model. The livery itself utilises photographs of Brunel and some of his iconic engineering masterpieces and the model captures this particularly well especially considering the massive reduction down to 1/76th of the original size. All in all it would a worthy addition to the collections of anyone with an interest in Brunel or GWR and of course those who collect Stagecoach models are likely to snap this one up too. However I don't think you have to be a specialist collector to wish to add this unusually liveried bus to your own collection. I'm one of the latter, I just liked the look of the model!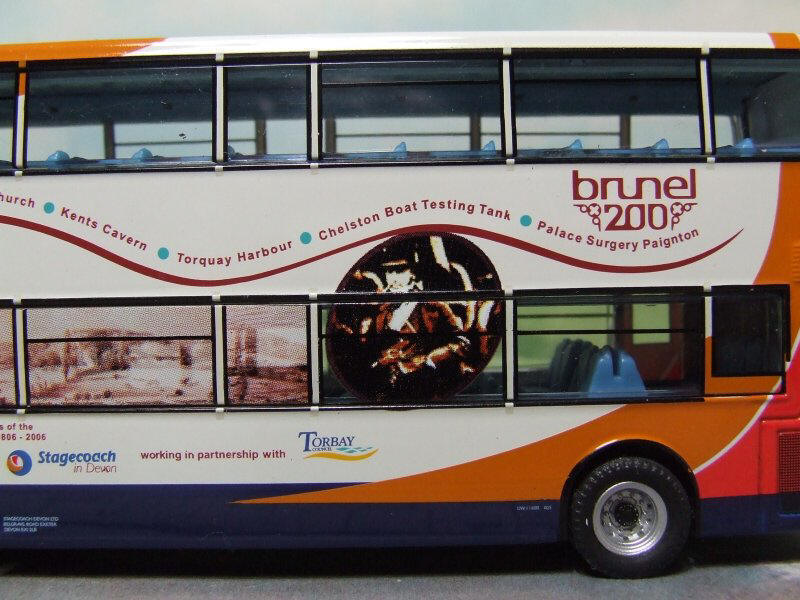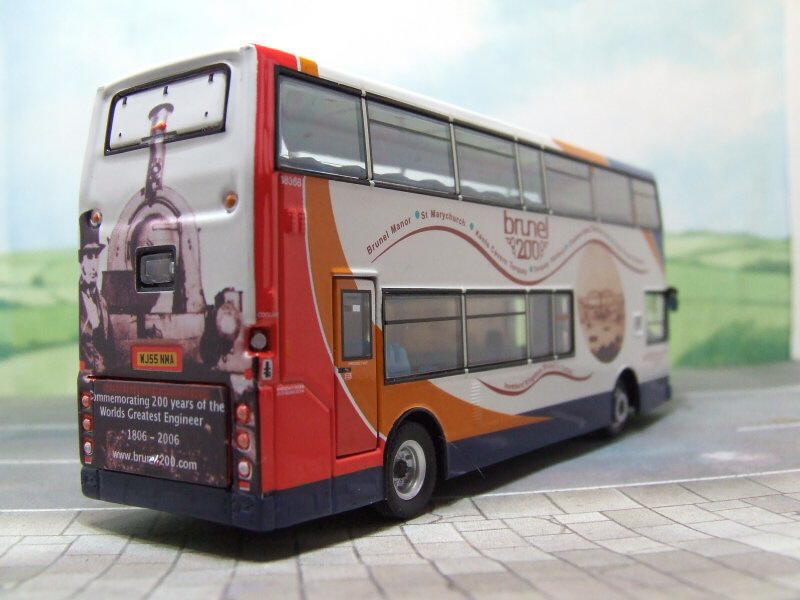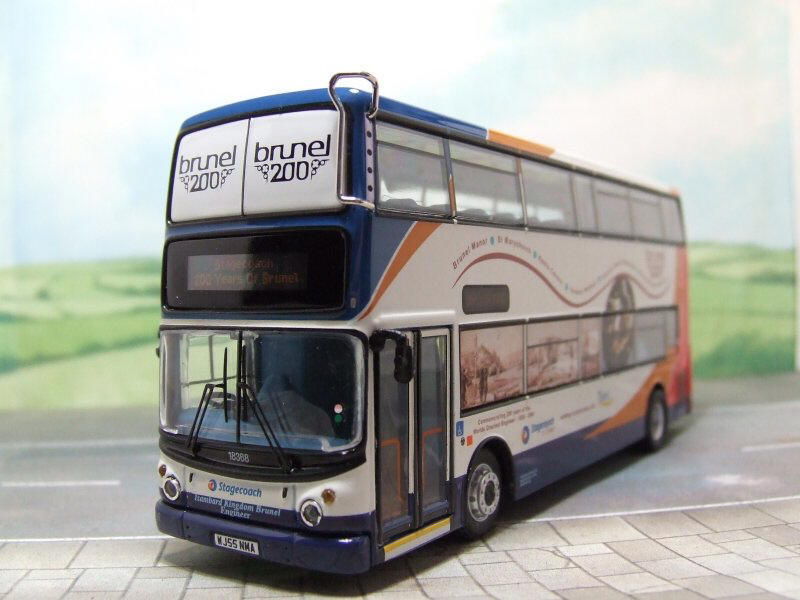 LDG
The opinions offered in the reviews on this page remain those of the author, and do not necessarily represent the of views of The Model Bus Website.