UK01
2008 UK Transport Special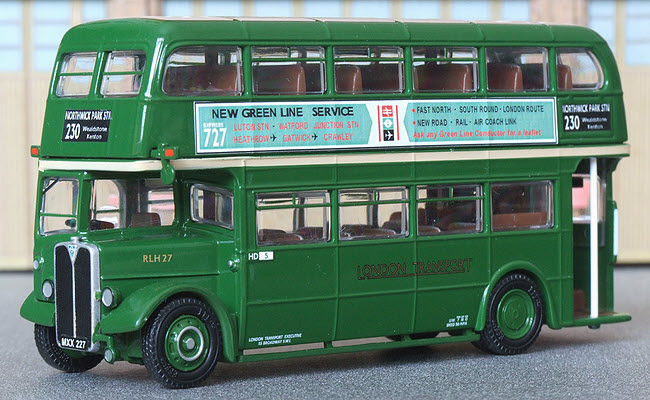 Check the model index page for the current price and availability of this model.
Model
AEC RLH
Operator
London Transport Green
Fleet no.
RLH 27
Registration
MXX 327
Route No.
230
Destination
Northwick Park Stn
Certificated Quantity Produced
75
Notes
The produced for UK Transport Book Bargins in 2008
Un-certificated versions this model were also produced by LBRT.
Click the thumbnails to view full size pictures