RD50
Arriva London RM25 in Golden Jubilee Livery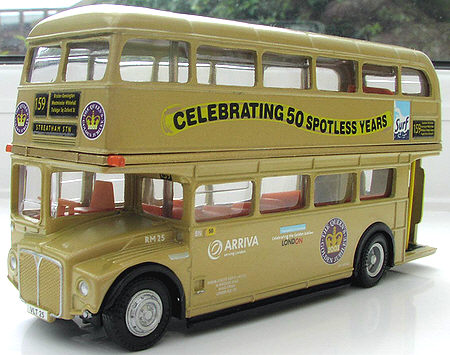 Check the model index page for the current price and availability of this model.
Model
AEC Routemaster (EFE)
Operator
Arriva Serving London (Gold)
Fleet no.
RM 25
Registration
VLT 25
Route No.
159
Destination
Streatham Stn
Quantity Produced
50
Notes
Queens Golden Jubilee Livery with Official Symbols
and "Surf" Advertising.