PH01
Routemaster Phoenix - Stagecoach London Heritage Routemaster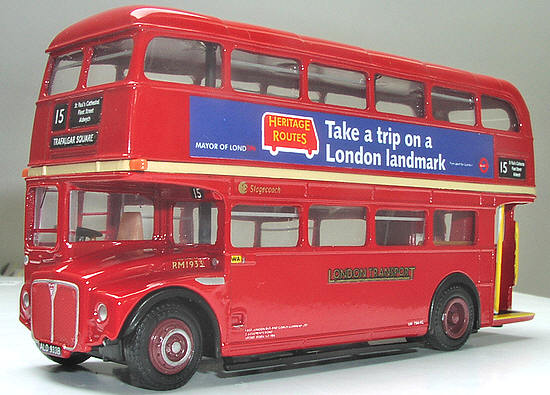 Check the model index page for the current price and availability of this model.
Model
AEC Routemaster RM
Operator
Stagecoach London
(Traditional London Transport livery)
Fleet no.
Any appropriate Stagecoach London Heritage RM
Registration
As above
Route No.
15
Destination
Trafalgar Square
Quantity Produced
75
Notes
Models with certificates 1 to 50 were allocated to customer's who previously ordered the Twilight Routemaster Series of models.