NF04
2004 Northfleet Country Bus Rally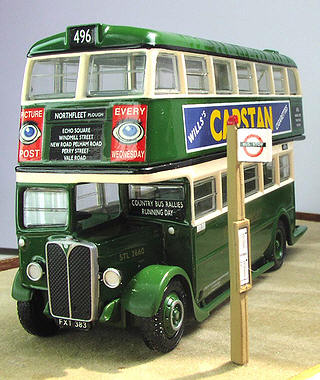 Picture shows pre-production prototype
Check the model index page for the current price and availability of this model.
Model
AEC STL
Operator
London Transport Green
Fleet no.
STL 2658
Registration
FXT 381
Route No.
496
Destination
Northfleet Plough
Quantity Produced
100
Notes
A quantity of the NF04 models were stolen prior to the event, these were all in the latest boxes from EFE (NOT black boxes).
The Black box examples are OK to buy.