EG06
2006 East Grinstead Country Bus Rally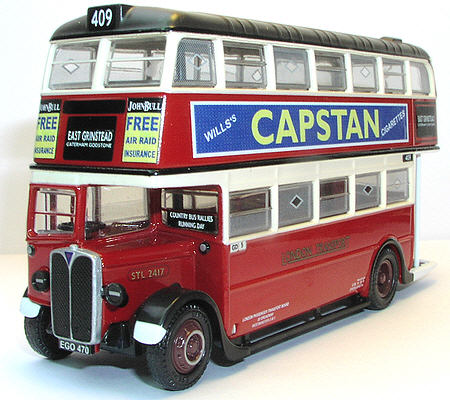 Check the model index page for the current price and availability of this model.
Model
Roof box STL
Operator
London Transport (red war time livery)
Fleet no.
STL2417
Registration
EGO 470
Route No.
409
Destination
East Grinstead
Quantity Produced
150
Notes
Produced for the April 2006 East Grinstead Event
This replaced the cancelled 2005 CBR Godstone Green GD05 model.