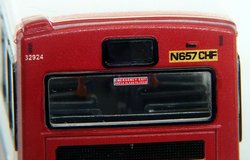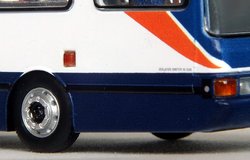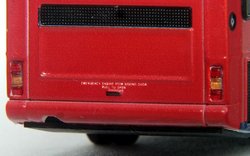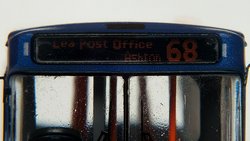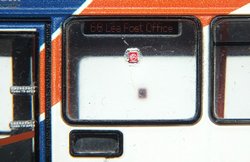 The glazed front route destination display is set for route 68 bound for Lea Post Office via Ashton.

The side & rear route number displays are blanked out, although a small side destination is present in the forward most nearside window & displays 68 Lea Post Office.
Both destinations give a good representation of the orange dot matrix LED displays used on the real vehicle.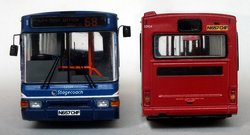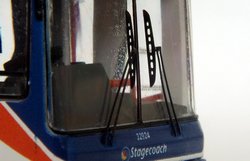 The windscreen once again features the excellently detailed etched wipers which are some of the best I've seen on any model of this scale.
The mirrors are nicely done & look to be to the correct proportions. These are black and have a silvered finish to the rear. They are both mounted on thin wire supports.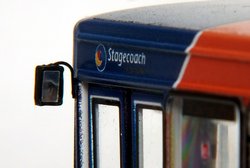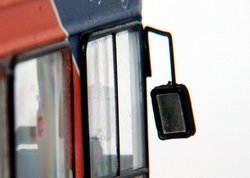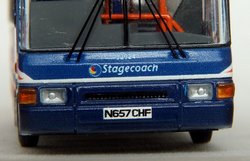 The front grille and rear engine air intake vents are produced using a mesh textured effect, all are finished in black paint. These look very realistic and to scale.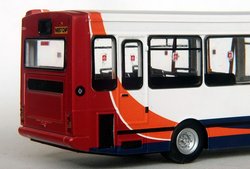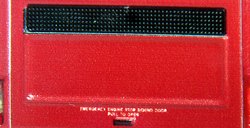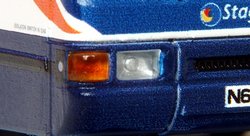 All the lights are clear plastic components, the headlights give a good impression of depth and even have detailing for the bulbs. The front and side indicators are tinted orange while the rear light clusters contain red & orange lenses.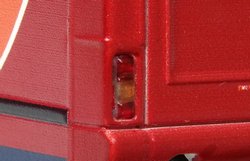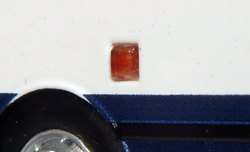 The wheel rims are finished in silver paint, the front ones have additional of black central hubs. The tires are soft plastic and seem to be a tighter fit compared with the slightly loose ones on the previous First Group model.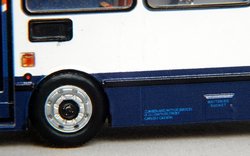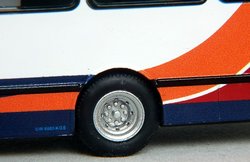 There is no detailing of the underside of the vehicle on the base, this may disappoint some, but this omission doesn't affect the models appearance to be honest. The base carries a copy of the Q-code found on the plinth which contains the model's individual issue number and replaces the card certificates issued by other manufacturers.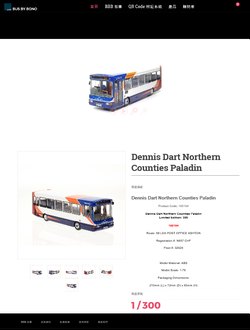 Here's the link to the page for production model 001 http://busbybono.com/qr/v/7/1