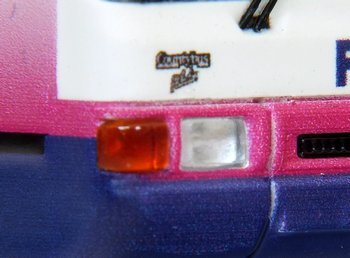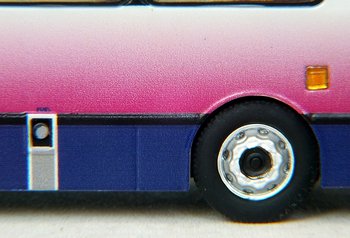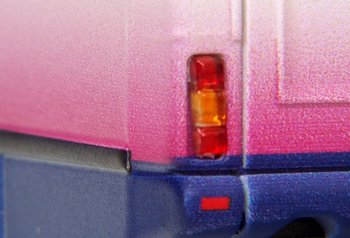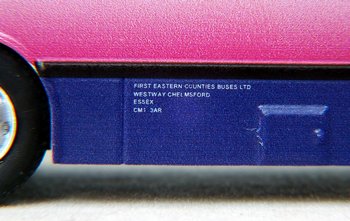 The destination displays are all glazed with the displays recessed into the body. On the sample model reviewed the front destination masking on the edge of the glazing slightly obscured the first letter of the Ipswich destination. Other than that the displays are sharp & glazing doesn't produce any unwanted distortions.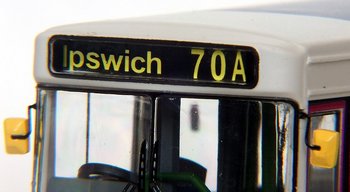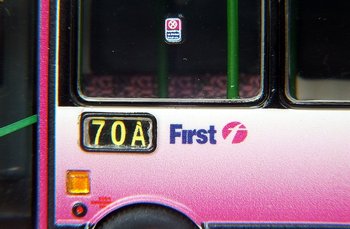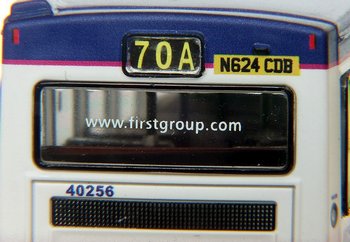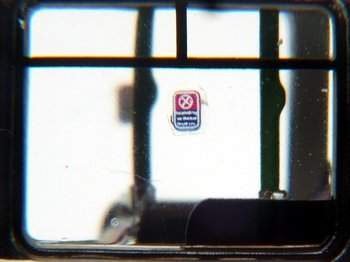 All the windows appear to be individual components which have been inserted into the main body. The frames are outlined with black paint to represent the black rubber retaining gasket.
Some windows have vents or black courtesy masking on the lower edges. Each of the side passenger windows has a tiny centrally positioned non-smoking sign. Again like the destinations all the window glazing is extremely good.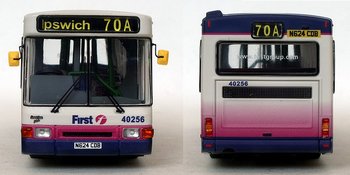 Text decals are been added for the filler caps & emergency exit. A "Countrybus Paladin" badge is present below the windscreen while the first name and "f" logo can be found on the front & sides. The fleet number 40256 is prominent displayed and www.firstgroup.com has been applied across the rear window.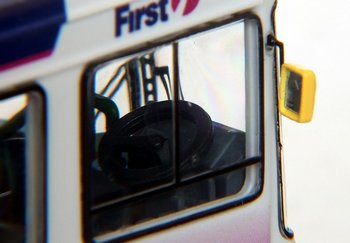 The driving mirrors and support arms look just right and are to scale. They are finished in bright yellow paint and have a silvered finish to represent the actual mirrored area.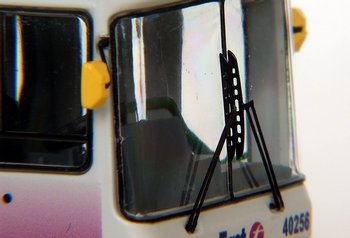 Etched windscreen wipers are present and although small have a very high level of detailing. In fact I'd say they're the best I've seen on any 1/76 scale bus model to date.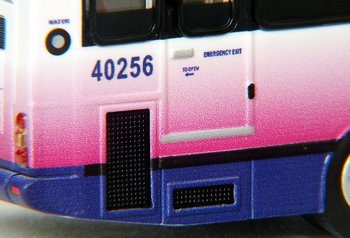 The various air cooling grilles are reproduced using a punched insert which has been precisely applied and give a good representation of the mesh used or the real vehicle.

The flat base of the model doesn't have any detailing of the uderside components at all, there's just the model unique QR code.

The wheels rims are silver plastic and mounted on metal spindles, they have a good level of detailing including the small retaining nuts and central hubs. Soft plastic tires are fitted and have trend detailing.
A minor point I noticed with the tires was that they seem a little on the lose side and while photographing the model they had a tendency to move about on the rims.